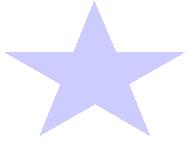 Habitat for Humanity of Fremont County Office Telephone Number: (719) 275-7781

727 S. 8th Street Canon City, CO


If you see someone without a smile ....give them one

of yours!

We have adopted a seven-point strategy this year. Please take a moment to learn how you can find a level to support our community.

Habitat for Humanity Admin

Office Hours

Monday -Friday 8:00am-5:00pm

Saturday - Sunday Closed

Phone Number

719-275-7781

Fax Number

719-345-4089

Re-Store Hours

Monday - Friday 9:00 a.m. - 5:00 p.m.

Saturday 9:00 a.m. - 5:00 p.m.

Phone Number

719-275-1787

Executive Director- Colleen Barton

ReStore Manager- Debbie Shaw

ReStore Staff- Gary Wiedeman

Josh Kibel