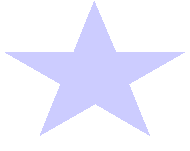 Stop by to browse the store.

Looking for something special? We keep a list of special requests and will give you a call when that item shows up at our store.

Remind your friends and family to donate household building items.


ReStore Telephone Number:  (719) 275-1787

727 S. 8th Street Canon City, CO

Home improvement with a mission. A unique fund-raising approach to help our community build homes for families in need.

The ReStore can pick up and deliver items for the ReStore.  Call to donate your items today!

Donate your used appliances!!!

Items the ReStore™ accepts:

Appliances 

Exterior doors

Sinks

Tile

Windows 

Ceiling fans / Light fixtures  

Plumbing fixtures

Tools /Building materials

Garage doors / Door openers

Kitchen and Bath cupboards

The ReStore is always in need of gently used items.

The ReStore carries a variety of goods, from nuts and bolts to kitchen appliances, building materials, plumbing, NEW PAINT SELECTIONS! Much,Much More!







New Paint and Paint Supplies-Many Colors!

Doors, Windows, Building Supplies!!

Kitchen & Bath cabinets & Sinks-Many To Choose From!