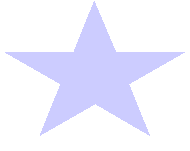 We are offering a new service

How can you help a Fremont County family attain home ownership?

Become a "Friend of Habitat"

Agree to accept email notices twice a month to keep the Habitat mission in front of the community.

Volunteer

We are seeking volunteers: 

A Volunteer coordinator and 

also an Event coordinator. 

Helping Hands Program  

Quarterly events to promote smaller home improvement projects for the community.

Donor Stewardship Program

Are you willing to donate money to improve the quality of life for a local family? Recommended donation of

$25 /month will get us to our goal so much faster.

We are currently seeking volunteers to assist in our Re-Store as well as our Helping Hands Program!

ReStore™ Home Improvement


Habitat for Humanity of Fremont County Office Telephone Number:  (719) 275-7781

Lending a 

hand up, not 

a hand out.  

Habitat of Fremont County has extended our support of local families to include projects that bring value to the community, adding to the fun-factor of all family members.

727 S. 8th Street Canon City, CO

A car donation is another great way to support us. Call us today to find out how you can donate a car and help a family own a home.

Shop for your home improvement needs

Check the calendar of events and view the latest news.

Habitat for Humanity's "Helping Hands" program is a revitalization service that provides home owner's in the Fremont County area help with weatherization and home repair. Helping Hands assists low-income home owners impacted by age,disability and family circumstances, who struggle to maintain their homes.Please call Colleen Barton at 719-275-7781 for more information.

We would like to thank Lowes (Pueblo), Home Depot and Cripple Creek Gold Mining Company for their generous donations!




Congratulations to the Witz family on the completion of their new home!

This is Habitat for Humanity of Fremont County's 10th home since it's inception 15 years ago!

Welcome Home Witz Family!!!



We are not currently accepting applications for  home builds.